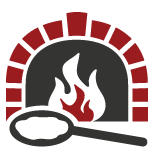 Welcome
Mama Mia's Italian Restaurant in Niagara Falls has served locals and tourists alike since 1958. Located in the heart of Niagara Falls, Canada, Mama Mia's offers great Italian dishes that you are sure to love. We are only a 5 minute walk from the magnificent Niagara Falls, make a left at the top of Clifton Hill.
ON-SITE PARKING AVAILABLE
HOURS
DUE TO ONGOING EVENTS CONCERNING COVID-19, MAMA MIA'S WILL BE CLOSED UNTIL FURTHER NOTICE. PLEASE CHECK OUR FACEBOOK PAGE OR WEBSITE FOR ANY UPDATES.
Please note: We are currently not wheelchair accessible